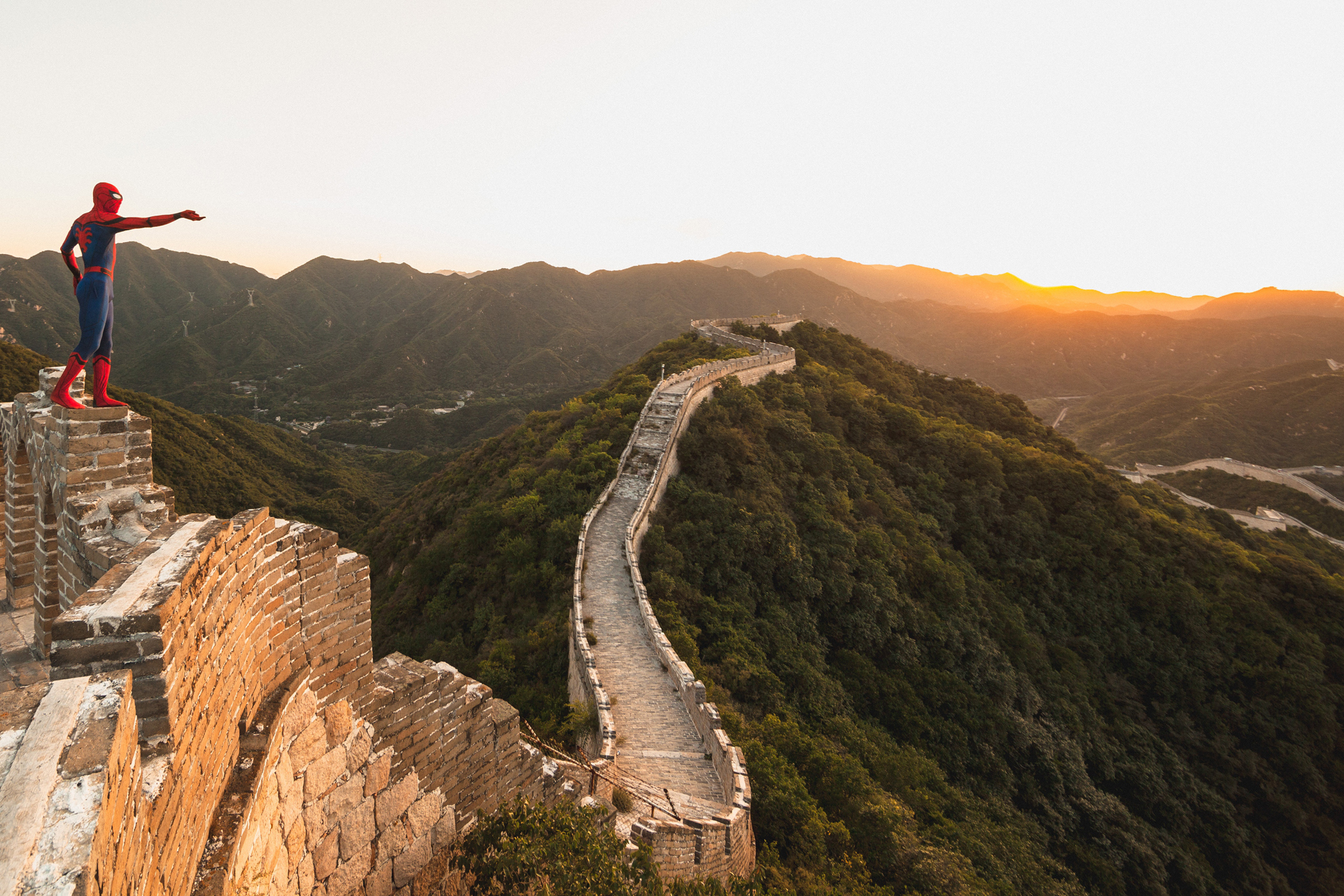 Badaling Great Wall located in Changping district, about 82KM from Beijing capital airport. It averages 600 meters above sea level with its highest peak towering 800 meters.
The place where lies the Badaling Section of the Great Wall is called Judu Mountain. As a hub of communications it leads to Yanqing, Xuanhua, Zhangjiakou, Datong, Yongning and Sihai in all directions, hence the name of Badaling. The project of the tunnel leading to Badaling has now come to an end. It's a dual-way tunel of three lanes, totaling 1,095 meters long. The tunnel has greatly shortened the time from the city proper of Beijing to Badaling. Formerly it took about two hours drive to cover the distance and is now reduced to one hour only.
Built along the huge mountain ranges with varied widths and heights, the Great Wall at Badaling averages 7.5 meters in height, 6.5 meters in width at its base and 5.6 meters on its top, which is possible for 5 horses or 10 soldiers to go abreast forward. The bottom of the wall is laid up with stone-slabs, whereas the middle and upper parts are built of large pieces of bricks with the insides filled up with stone-pieces and earth and the top covered up with large pieces of rectangular bricks. There are parapets along the inside wall and the wall outside is topped with crenellated battlements for shooting and keeping a watch over the enemy. To strengthen the defence, beacons and watchtowers of various sizes were built at commanding points, the larger and higher ones being used for keeping an eye on the enemy, and the lower and smaller ones only for standing sentry and partols.In the past there were still some other built-ups along the wall for soldiers to take a rest. They are gone now, but their terraced bases are still well kept up to now.
Tours with Mutianyu Great Wall included:
B‍eijing airport to Badaling Great Wall tour

Beijing a‍irport to Badaling Great Wall and Forbidden city tour